Digital Radiographic Table with 17×17 inch Tethered DR Panel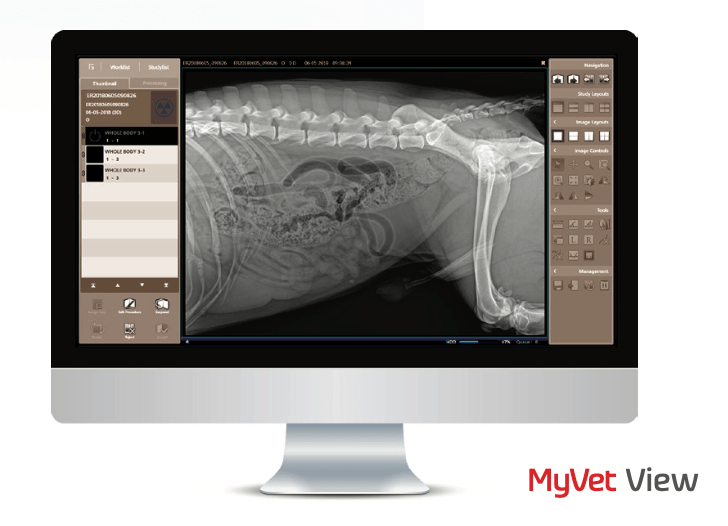 Powerful 32kW generator
17"x17" CsI tethered flat panel detector
4-way floating table for easy animal positioning
Compact design to optimizes placement
Intuitive user interface panel
Powerful and Practical
The 32kW high frequency generator ensures the lowest dose exposures by optimal exposure techniques by selecting the maximum mA based on kVp and mAs. A rotating anode x-ray tube with dual focal spots provides superb image quality for confident diagnosis.
Integrated and Efficient
A robust tube stand mounted directly to the table that houses the generator offers the most space-saving solution for any clinical environment. Spring-activated locks quietly release the four-way floating tabletop that helps calm animals as they are positioned on the table.
Compact and Convenient
The X500, with a small working footprint and tethered 17 x 17 inch Cesium Iodide flat panel detector, provides a veterinary practitioner a compact and powerful digital x-ray system for all of their imaging needs.